In the 1960's Southampton had nine active cycling clubs, but the 60's were a period of decline for cycling and three clubs (Southern Paragon CC, Antelope CC, and Solent and District Road Club) amalgamated to form what was to become Sotonia CC. The new club launched on January 1st 1967 with 24 members, rising to 53 by the end of that year. The club still has a number of founder members active in the club today including our President, Dave Crocker.
The club was originally based at Maybush Community Association and over the years has move to Chilworth and latterly to Valley Park Community Association.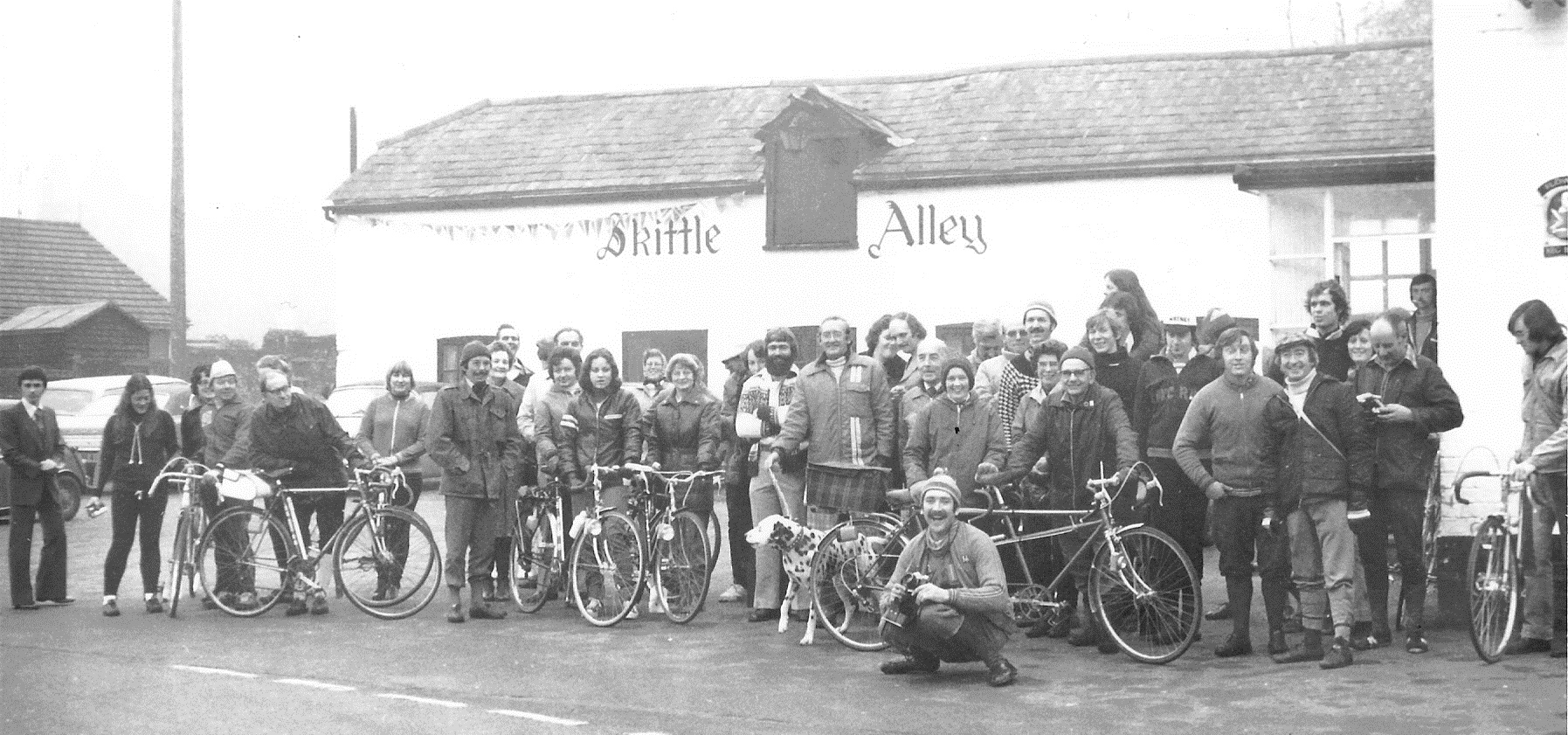 Members have traditionally been very active in time trialling and to a lesser extent the other competitive disciplines. However, the social side of cycling, especially Sunday club runs have become increasingly popular, especially in the past five years.
The club has always been an active contributor to the sport as an event organiser with time trials, road race and cyclo cross events forming part of the club's annual promotions.
Membership traditionally averaged around 70 for many years of the club's existence, but in the past 10 years membership has trebled, and with 250 members currently making Sotonia one of the largest clubs in the South of England.