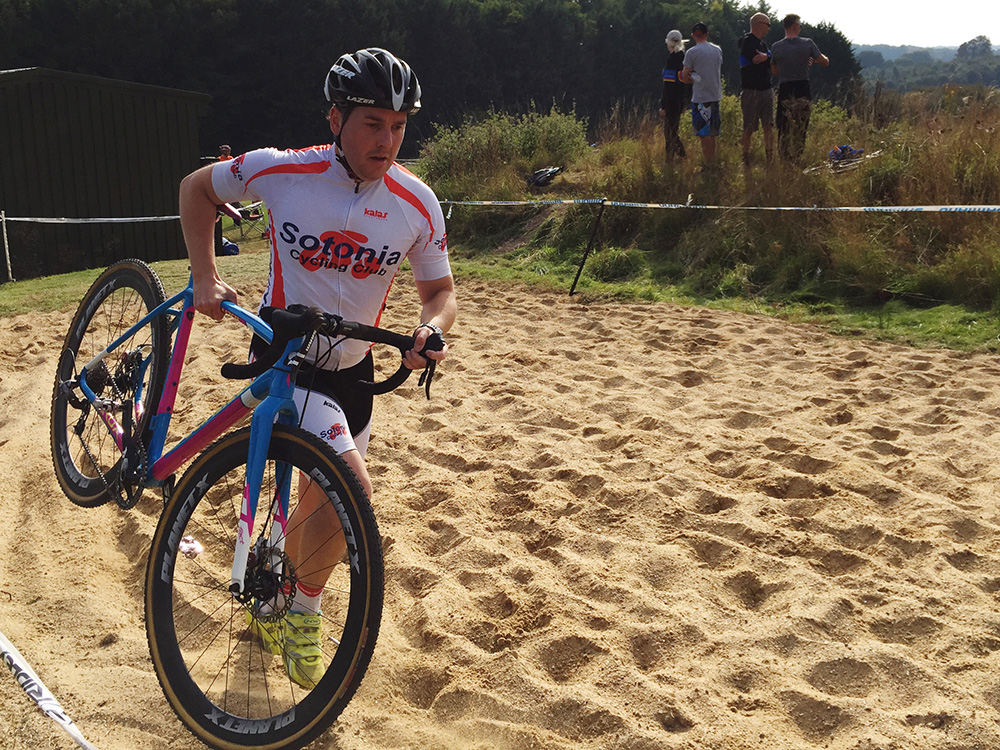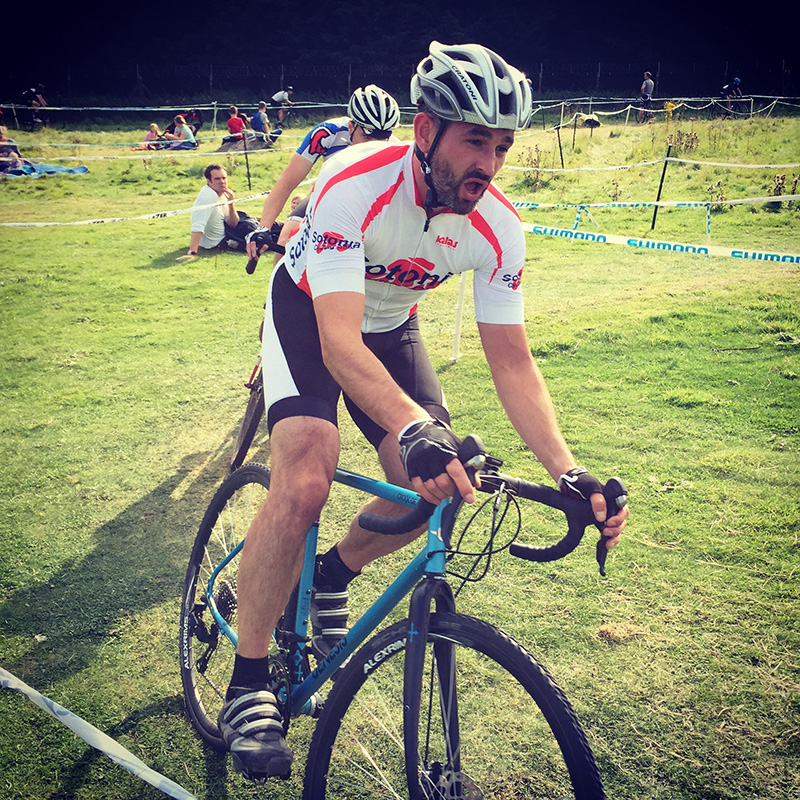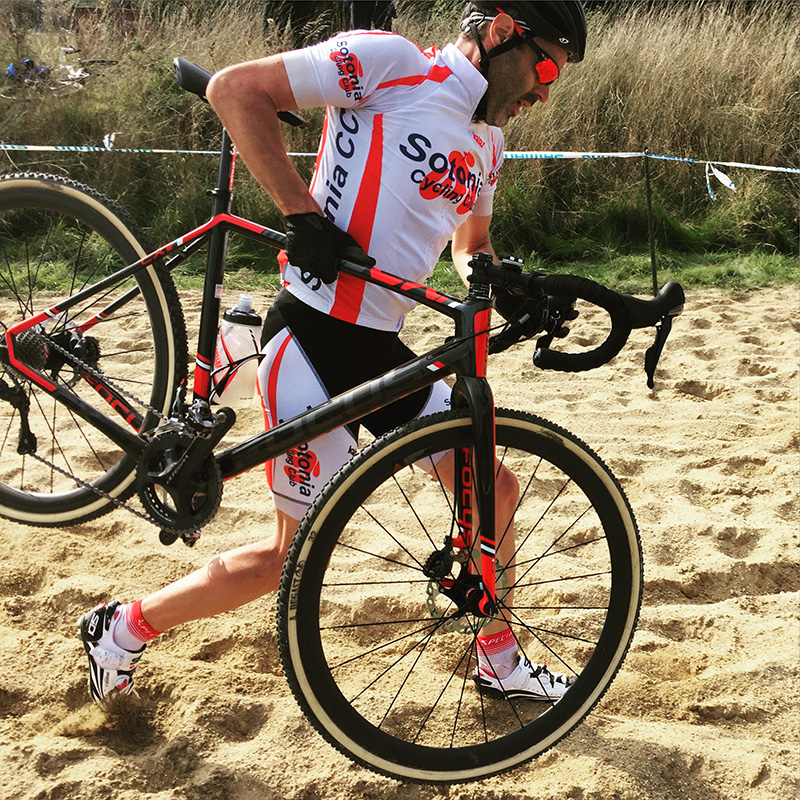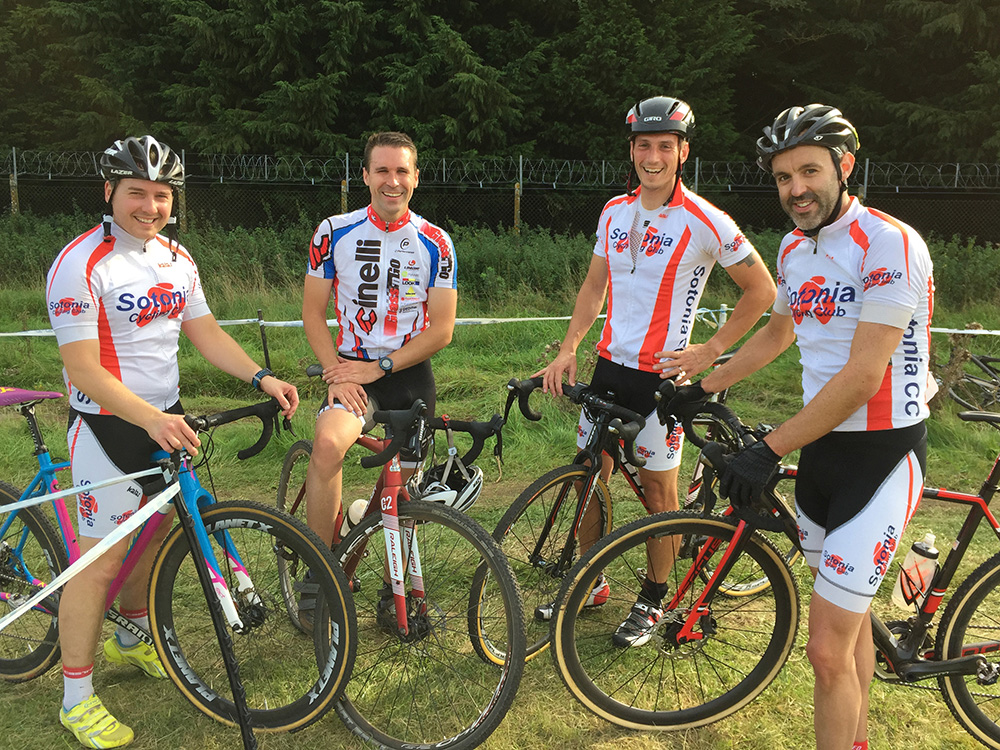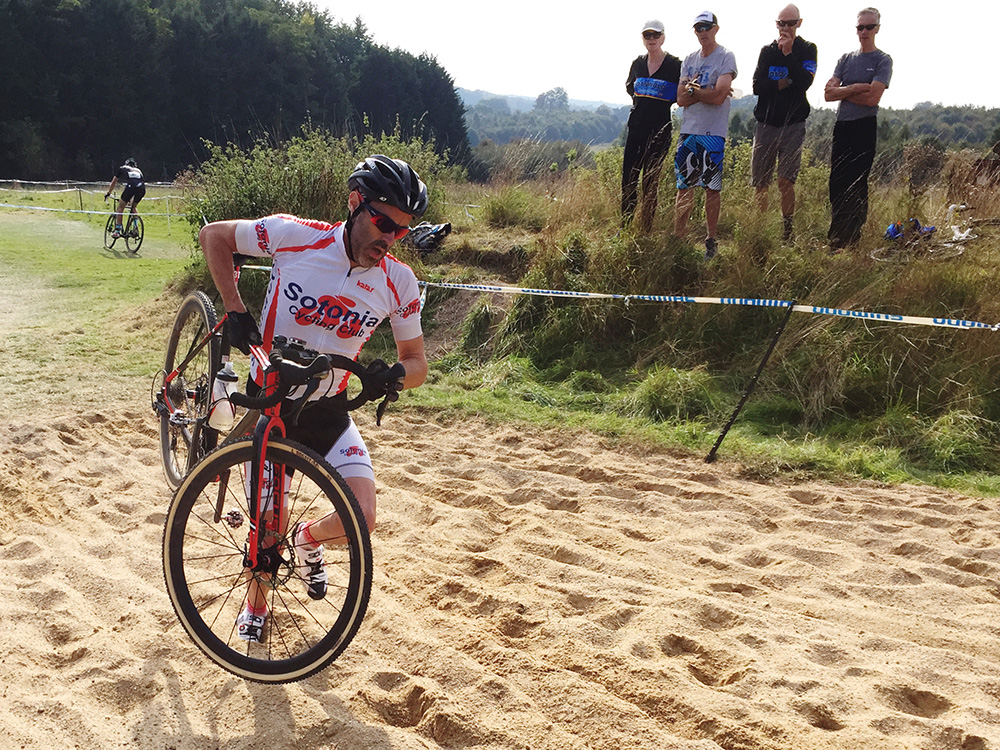 Eden Veranda promoted their first Wessex event at Sir John Moore Army Baracks north of Winchester last sunday. Plenty of squadies were on hand to help out with a P.A. sound system, music and live commentary adding to the entertainment it was a slickly run event again with ever increasing numbers of riders. The course itself however, was a seriously tough bumpy, bike-breaker – definitely more suited to mountain bikes! There was very little flat on the course that was set on the series of undulating grassy hills, interspersed with two wooded sections full of tight switchbacks that were effectively the only place you could recover on the course.
First up was the U10/U12s and another massive field of 74 young cross riders. We had George Connell showing impressive bike handling skills in the sand! Then came the v50 race, with John Phillips and Mike Maclachlan, finishing 45 and 70th respectively out of 93 riders.
In the vets 40s it was another battle between Phil Connell and Jez Hart. What looked like a team time trial, swapping the lead in their group each lap was actually a series of attacks to try and drop each other. Both still together on the last hill, Phil made it to the twisty wooded section first with just a short downhill and bend before the finish line. Unfortunately for Phil, he encountered a back marker as he rounded the last corner, forcing him wide and sliding out, leaving Jez to finish ahead in 23rd place and Phil in 25th of 77 riders.
A really good turnout of six Sotonians in the seniors – Tom Budden, Niels Langhout, David Baxter and Darren Sell also included three newbies – Phil Godfrey, Vytas Jakimavicius and Tobie Charlton.
Tom rode well again to 13th place despite suffering an allergic reaction to an insect bite, David was 34th, Niels 43rd, Phil 47th, Tobie 50th, Darren 54th and Vytas 57th out of 68 seniors. Great racing by all and more converts to cross which is always good to see! 🙂
The league takes a week's break now for the National Trophy at Southampton Sports Centre next Sunday when the big boys come to town!
Calling all budding young cyclocrossers
Don't forget our youth cyclocross skills training sessions for 7 to 16 year olds continue at Southampton Sports Centre this Saturday morning at 9.30am – all welcome!